Please review and correct the information below.

Unexpected error
There was a problem accessing the page you requested. The page you are looking for may have had its name changed, been removed or be temporarily unavailable.
Please try the following:
If you manually typed the URL in the address bar, make sure that it is spelt correctly.
Use the navigation buttons at the top to navigate to the page you are looking for.
Click Continue to return to the previous screen and try again...
Report this page

You can use this form to register any query or complaint you may have about this website or any of the content within it. Simply fill in the details below and this will be sent directly to us to investigate. We will always try and respond within one working day.
Page Reference: Unexpected error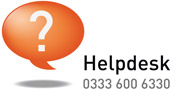 Need help?

If you need help using shop4support call the shop4support Helpdesk on
0333 600 6330 or email info@shop4support.com