Please review and correct the information below.
Invicta Care and Training ltd
About this provider
The aim of Invicta Care and Training Limited is to deliver personal and effective domestic care to clients in the home environment, to a high standard of excellence which embraces the fundamental principles of good care practice.

We are a home care provider managed by a highly professional staff with the right approach, who continuously seeks to improve the service delivery in order to provide a safe environment, care, treatment and support that meets the individual's needs. We different from other providers by actively trying to maintain or reduce the cost of on-going care, while ensuring high-quality services.

Moreover, it is the objective of the organisation to provide service that is of the highest quality in order to improve and sustain the client's overall quality of life.

Our services include:

Personal Care
Preparing Meals
Practical Tasks
Support Tasks
Domestic Tasks
Live in Care
Senior Companionship
Home Care Assistance
Dementia care
Respite Care

Invicta care recognises that all our clients have the goal to remain comfortable and safe in their own homes, while receiving the personal care that they need and want.

Our caregivers provide a range of caregiver services for those who need personal care at home, including showering and bathing; dressing and personal grooming; toileting and other personal needs at home. Our personal care team is professional and caring and ensures that the dignity and privacy of our clients are respected and preserved always.
Contact details
Address:
90 East Avenue, Hayes, Middlesex, UB3 2HR
Telephone:
02085899569
Email:
info@invicitacare.co.uk
Website:
http://www.invictacare.co.uk
User reviews
Overall
Average rating for this provider: n/a
Number of reviews for this provider: 0
Write a review
Report this page

You can use this form to register any query or complaint you may have about this website or any of the content within it. Simply fill in the details below and this will be sent directly to us to investigate. We will always try and respond within one working day.
Page Reference: Invicta Care and Training ltd: About This Provider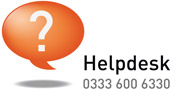 Need help?

If you need help using shop4support call the shop4support Helpdesk on
0333 600 6330 or email info@shop4support.com