Please review and correct the information below.
Beecholme Support Services
About this provider
Beecholme Support Services is a Domiciliary service that is committed to providing a comprehensive care of the highest quality & support for those who , because of increase age, illness or because they have a disability.
Beecholme Support Services wants to offer a managed service that renders a future to those who need it and be able to see individuals maintain self respect, confidence, skills & prospects that are comfortable & at a level that they feel is possible for them to manage independently whilst remaining in their own homes and to access their community.
Contact details
Address
Suite A-D, Trinity Buildings, Caldder Vale Road, Wakefield, West Yorkshire WF1 5PE
Telephone
(01924) 650707
Care Quality Commission
Accreditations
Report this page

You can use this form to register any query or complaint you may have about this website or any of the content within it. Simply fill in the details below and this will be sent directly to us to investigate. We will always try and respond within one working day.
Page Reference: Beecholme Support Services: About this provider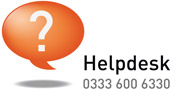 Need help?

If you need help using shop4support call the shop4support Helpdesk on
0333 600 6330 or email info@shop4support.com