Please review and correct the information below.
Abbey Lane Day Care
About this provider
Abbey Lane Adult Social Day Care is a home from home, personal, bespoke service. We provide day care for predominantly dementia, Parkinson's, strokes and other degenerative diseases however we offer our service to anyone who needs social interaction
Contact details
Address:
12 Hall Road, Rotherham, S60 2BP
Telephone:
07787 140522
Email:
abbeylanedc@gmail.com
User reviews
Overall
Average rating for this provider: n/a
Number of reviews for this provider: 0
Write a review
Report this page

You can use this form to register any query or complaint you may have about this website or any of the content within it. Simply fill in the details below and this will be sent directly to us to investigate. We will always try and respond within one working day.
Page Reference: Abbey Lane Day Care: About this provider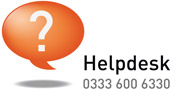 Need help?

If you need help using shop4support call the shop4support Helpdesk on
0333 600 6330 or email info@shop4support.com