Please review and correct the information below.
New Horizon Care Home
About this provider
NEW HORIZON CARE HOME is a three bedded unit for people suffering from mental health problems. New horizon works with clients as long as necessary to meet identified needs. At New Horizon, we offer a flexible approach to the needs of clients and provide a range of services from short intervention leading to re-integration back home, or to longer term stays where a return home is not achievable.
A pre-admission assessment will be carried out to assess the suitability of the match between your needs and the Services and facilities of the Care Home. The suitability of your admission will be discussed with you and, if appropriate and with your permission, your representative(s).
Emergency admissions will be accepted only in exceptional circumstances, where the health or safety of the Service User is under threat, and normally only through a professional referrer such as Social Services. In this event, the suitability of the proposed Service User will be discussed with the professional referrer to ensure that the needs match the services offered, and the normal pre-admission assessment will be carried out within 48 hours of admission.
User reviews
Overall
Average rating for this provider: n/a
Number of reviews for this provider: 0
Write a review
Care Quality Commission
Accreditations
Report this page

You can use this form to register any query or complaint you may have about this website or any of the content within it. Simply fill in the details below and this will be sent directly to us to investigate. We will always try and respond within one working day.
Page Reference: New Horizon Care Home: About this provider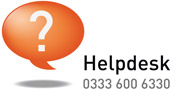 Need help?

If you need help using shop4support call the shop4support Helpdesk on
0333 600 6330 or email info@shop4support.com