Please review and correct the information below.
New Horizons
About this provider
New Horizons Management Services is a company that provides a variety of Health Care Assistance for the elderly, children, young people or those who are unable to care for themselves.
Our Domiciliary Care Service helps individuals preferring to stay in the comfort of their home by promoting self worth, respect and dignity. Our services are designed to allow you to stay in the comfort of your own home rather than in a care home or hospital giving your family and friends freedom to be more directly involved with your care.
Our Recruitment Agency is available to finding the right staff for your business. The commitment, passion and skills of your team are essential part of the standards of care that you offer.
New Horizons is both a Domiciliary and Health Care Recruitment Agency that provides a selection of services to prioritize first rate health care, as we are specialists recruiters of emergency staff providers in the health care industry.
Selecting the right people for your business is what we do with more than 23 years experience.
User reviews
Overall
Average rating for this provider: n/a
Number of reviews for this provider: 0
Write a review
Report this page

You can use this form to register any query or complaint you may have about this website or any of the content within it. Simply fill in the details below and this will be sent directly to us to investigate. We will always try and respond within one working day.
Page Reference: New Horizons: About this provider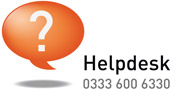 Need help?

If you need help using shop4support call the shop4support Helpdesk on
0333 600 6330 or email info@shop4support.com