Please review and correct the information below.
Croydon Vision
About this provider
Croydon Voluntary Association for the Blind (Aka Croydon Vision) has been established since 1923. We provide a range of activities for individuals and their families who are blind or partially sighted. Services such as: Information & advice, counselling, transport, lunch, dance, art, fitness, and various engaging social groups from mental aerobics to general discussions and quizzes. We cater for Children & Young people, Working Age & Over 65; to live as independent, confident and fulfilled lives as possible.
User reviews
Overall
Average rating for this provider: n/a
Number of reviews for this provider: 0
Write a review
Report this page

You can use this form to register any query or complaint you may have about this website or any of the content within it. Simply fill in the details below and this will be sent directly to us to investigate. We will always try and respond within one working day.
Page Reference: Croydon Vision: About this provider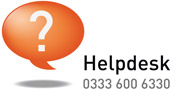 Need help?

If you need help using shop4support call the shop4support Helpdesk on
0333 600 6330 or email info@shop4support.com