Please review and correct the information below.
Ealing Homecare Limited
About this provider
Ealing Homecare provides Domiciliary care in West and North West London. We provide Personal care to Adults over and under 65 years old. The service we provide include the followings:
• Dementia
• Personal care
• Physical disabilities
• Sensory impairments
• Caring for adults under 65 years
• Caring for adults over 65 years
We have experienced staff, who assess the personal needs of our service users. From the assessment, we create a Personal care and support plan that our Care Workers then use to ensure the dignity and the well-being our service users. We run on-spot checks to ensure the service user is getting the care he/she needs and ensure our care workers are up to date. We fully share our log-files and the Service users' situation with their Social workers, to ensure the well-being of the service users.
Contact details
Address:
F5, Triangle Centre 399 Uxbridge Road Southall UB1 3EJ
Telephone:
01895 760 290
Email:
info@ealinghomecare.co.uk
Website:
www.ealinghomecare.co.uk
User reviews
Overall
Average rating for this provider: n/a
Number of reviews for this provider: 0
Write a review
Report this page

You can use this form to register any query or complaint you may have about this website or any of the content within it. Simply fill in the details below and this will be sent directly to us to investigate. We will always try and respond within one working day.
Page Reference: Ealing Homecare Limited: About this provider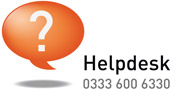 Need help?

If you need help using shop4support call the shop4support Helpdesk on
0333 600 6330 or email info@shop4support.com