Please review and correct the information below.
Care Quality Commission
HomeCareDirect has been established for over 11 years and helps anyone who needs care to take control of their care at home. We will recruit, train and support your chosen personal assistants to meet your specific health and social care needs.
Our services are for everyone including older people, children and young people, people with learning disabilities, people with mental health issues and people with physical disabilities and/or sensory impairments. The services from HomeCareDirect can include specialist services to meet the needs of all individuals.





Report this page

You can use this form to register any query or complaint you may have about this website or any of the content within it. Simply fill in the details below and this will be sent directly to us to investigate. We will always try and respond within one working day.
Page Reference: Homecare Direct Kirklees: Home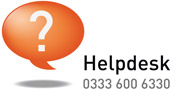 Need help?

If you need help using shop4support call the shop4support Helpdesk on
0333 600 6330 or email info@shop4support.com