Please review and correct the information below.
Carers Trust Thames
About this provider
Carers Trust Thames are an independent charity and part of the Carers Trust network – Britain's leading provider of information, advice and practical support to carers across the UK.

Carers Trust Thames is a leading provider of high quality services for carers and the people they care for. We want every carer to be recognised, supported and offered services that help them maintain their own health and wellbeing, and we pride ourselves on providing the special quality of care that gives parents and carers peace of mind.
We employ fully trained Care Support Workers who visit clients' homes on a regular basis, relieving the primary carer and allowing them some time out to take a break or pursue their own interests. This respite enables the carer to continue with their supportive role with the knowledge that their child is in great hands in their absence. We can care for the child at home, or escort the child out to activities.
We cater for children (and adults) of all ages, with a range of disabilities and health conditions. We offer a person centred approach that is flexible to the needs of the child, ensuring independence and choice.

Carers Trust Thames is a charity, meaning any profit that we make is reinvested into our services so that we can continue to provide high quality support to carers and the people they care for.
Please note that Carers Trust Thames is the new name for Crossroads Care Bucks and Milton Keynes. We continue to deliver the dependable, high quality service that Crossroads Care has been known for over the past 30 years, under a new name that better reflects our work as part of Carers Trust.
Contact details
Address:
The Clare Charity Centre, Wycombe Road, Saunderton, Bucks, HP14 4BF
Telephone:
01494 568 980
Email:
info@carerstrustthames.org.uk
Website:
www.carerstrustthames.org.uk
User reviews
Overall
Average rating for this provider: n/a
Number of reviews for this provider: 0
Write a review
Report this page

You can use this form to register any query or complaint you may have about this website or any of the content within it. Simply fill in the details below and this will be sent directly to us to investigate. We will always try and respond within one working day.
Page Reference: Carers Trust Thames: About this provider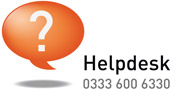 Need help?

If you need help using shop4support call the shop4support Helpdesk on
0333 600 6330 or email info@shop4support.com