Please review and correct the information below.
United Response Kirklees
About this provider
We are a national charity and have been supporting young people and adults who have a wide range of disabilities for nearly 40 years. Some people need only a few hours of support each week - perhaps to help them to pay their bills, persue their hobbies, go shopping or get a job. Others need more support than this, while some people with more critical or severe needs need 24 hour support every day.
We provide whatever support is needed to live the life the people we support choose. We are leaders in delivering person-centred support and make sure that each person is involved and at the heart of developing their support plans. We are experts in supporting people with a range of disabilities such as autism, acquired brain injury and dementia. Many of the people we support have a multiple diagnosis. We also work with people with mental health needs offering dedicated community spport and supported housing. We run a numnber of dedicated support services for people who are deaf or visually impaired.
Please see our brochure for more information
Contact details
Address:
42-45 Byram Arcade, Huddersfield, HD1+1ND
Telephone:
Tel: (01484) 531965
Care Quality Commission
Accreditations
Report this page

You can use this form to register any query or complaint you may have about this website or any of the content within it. Simply fill in the details below and this will be sent directly to us to investigate. We will always try and respond within one working day.
Page Reference: United Response Kirklees: About this provider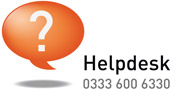 Need help?

If you need help using shop4support call the shop4support Helpdesk on
0333 600 6330 or email info@shop4support.com