Please review and correct the information below.
Gable Healthcare
About this provider
Gable Healthcare in addition to Live-in care also provides Domiciliary Care, Supported Living and Complex care, in England. Gable Live in Care services can help you live independently in the comfort of your home, without having to change your lifestyle.

We are always there for you, to listen and to help you all the way up to 24-hour a day, 7-day a week service, including weekends and holidays, depending on need.

We set the pace in equipping and empowering you to live independently at your home.

Being part of a major care group means we can have more capacity and capability to meet people's care needs.
Contact details
Address:
FlexSpace Burley Road, Burley Hill, Leeds, LS4 2PU
Telephone:
0330 555 0033
Email:
info@gablehealthcare.co.uk
Website:
http://www.gablehealthcare.co.uk
User reviews
Overall
Average rating for this provider: n/a
Number of reviews for this provider: 0
Write a review
Report this page

You can use this form to register any query or complaint you may have about this website or any of the content within it. Simply fill in the details below and this will be sent directly to us to investigate. We will always try and respond within one working day.
Page Reference: Gable Healthcare: About This Provider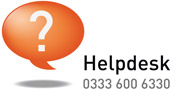 Need help?

If you need help using shop4support call the shop4support Helpdesk on
0333 600 6330 or email info@shop4support.com