Please review and correct the information below.
Gentle Minds Ltd
About this provider
Our company name is Gentle minds Ltd, we specialize in using Psychotherapists, Music therapists and Sound therapists as practitioners in aiding people with disabilities or any cognitive problems, from behavioural, high anxiety, stress, addiction etc. We use our unique methods to manage or eliminate these issues. Our practitioners are mobile visiting clients in their own convenient and private home where they are most comfortable. However we have other clients that prefer to go out and some we are encouraging to go out of isolation, this is why we offer a outpatient location where we will have a special design Sensory room(s) promoting deep relaxation while undergoing our unique medicated sounds treatment therapy.
Contact details
Address:
369 Hagley Road West, Quinton, Birmingham, England, B32 2AL
Telephone:
0800 043 3117
Email:
Info@gentleminds.co.uk
User reviews
Overall
Average rating for this provider: n/a
Number of reviews for this provider: 0
Write a review
Report this page

You can use this form to register any query or complaint you may have about this website or any of the content within it. Simply fill in the details below and this will be sent directly to us to investigate. We will always try and respond within one working day.
Page Reference: Gentle Minds Ltd: About this provider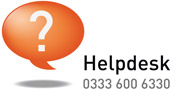 Need help?

If you need help using shop4support call the shop4support Helpdesk on
0333 600 6330 or email info@shop4support.com