Please review and correct the information below.
Gape Healthcare Services
About this provider
Gape healthcare services is a newly launched nursing agency that provides exceptional healthcare services. We are dedicated to providing quality, reliable and cost effective care tailored to our clients' needs. We are locally owned and managed by a highly qualified Registered Nurse, who has been serving the Northeast Lincolnshire community for over 10 years.
Gape Healthcare provides skilled and compassionate nursing staff to private homes, hospitals, assisted living facilities, nursing homes and hospice facilities. Our office is open seven days a week and our staffing coordinators are available to you 24 hours a day, 365 days a year. Our flexibility in providing care, follow-up and communication is what makes Gape healthcare the agency of choice for your healthcare needs.
Contact details
Address:
44 Danes Close, Grimsby, DN32 9AG, United Kingdom
Telephone:
07463898779
Email:
info@gapehealthcare.co.uk
Website:
www.gapehealthcare.co.uk
User reviews
Overall
Average rating for this provider: n/a
Number of reviews for this provider: 0
Write a review
Report this page

You can use this form to register any query or complaint you may have about this website or any of the content within it. Simply fill in the details below and this will be sent directly to us to investigate. We will always try and respond within one working day.
Page Reference: Gape Healthcare Services: About this provider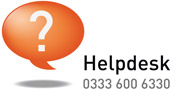 Need help?

If you need help using shop4support call the shop4support Helpdesk on
0333 600 6330 or email info@shop4support.com