Please review and correct the information below.
VCare24
About this provider
Our Secure Transport Service operates 24 hours a day, 7 days a week, 365 days a year and operate nation wide.
We offer a secure service and highly trained staff to transfer clients in a safe and dignified manner, our service to our clients is bespoke to meet any needs required, offering a fast and efficient response times.
From booking to completion our clients are kept informed on every aspect of the conveyance also including a End Of Conveyance report for your clients historical reports.
We are able to offer a driver plus any number of escorts you require plus RMN if required and either male or female staffing.
All our service users are catered for with our easy accessible secure vehicles.

Our Service Includes:
- Court appearances (general or high).
- Transport of young people with high risk of absconding/violent or aggressive behavior.
- Transporting of patients under the mental health act 1983.
- Informal Patients.
- Placement transfers/supervised contacts.
- Dementia and older patients in easy access vehicles.
User reviews
Overall
Average rating for this provider: n/a
Number of reviews for this provider: 0
Write a review
Report this page

You can use this form to register any query or complaint you may have about this website or any of the content within it. Simply fill in the details below and this will be sent directly to us to investigate. We will always try and respond within one working day.
Page Reference: VCare24: About this provider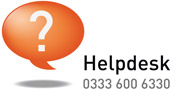 Need help?

If you need help using shop4support call the shop4support Helpdesk on
0333 600 6330 or email info@shop4support.com