Please review and correct the information below.
1st Calder Care
About this provider
1st Calder Care are an Adult Support Service based in Todmorden. Our aim is to provide an exemplary support service to adults.
We offer a complete package including Support Workers, Cleaners, Handymen, Electricians and Plumbers. Our Support Staff are all fully trained from Care Certificate level up to Diploma level. All mandatory training is provided and we can offer an assurance that our recruitment processes meet best practice standards. All our staff our vetted via a DBS check and references.

Our Support Worker Roles & Responsibilities cover the following:

• To carry out duties in accordance with the individual Service User support plan using a person-centred approach.
• To assist service users to rise in the morning, personal care, continence care, retiring to bed.
• To help service users with mobility needs and other physical impairments, and assist in the use and care and mobility aids and personal equipment (such as hoists, turn stands, commodes, hearing aids, glasses etc)
• To help in the promotion of mental and physical activity of service users by enabling them to participate in social activities and outings.
• Undertake some domestic duties such as bed-making, laundry, light cleaning, and follow the correct policy on infection control in the workplace.
• Assist with essential shopping and maintain financial records.
• To encourage service users to remain as independent as possible.
• To perform such other duties as may reasonably be required.
• To provide palliative and end of life care and provide comfort and support in a dignified and respectful way.
• To ensure that home communication sheets are maintained and completed accurately.
• To collect any prescribed medications and support them to take through an assessed plan and complete medication records.
• To comply with the Company guidelines and policies at all times.
• To report to the Care Manager any significant changes in the health or circumstances of a service user and to report in confidence any suspicions of abuse/neglect.
• To undertake required training and attend meetings as required.
• To carry out all tasks in a way that demonstrates respect for the privacy, dignity and value of all service users in compliance with all relevant policies.
• To represent the Company in a positive and professional manner at all times
Contact details
Address:
30a Halifax Road, Todmorden, OL14 5QG
Telephone:
07851932341
Email:
info@1stcaldercare.co.uk
Website:
http://www.1stcaldercare.co.uk
User reviews
Overall
Average rating for this provider: n/a
Number of reviews for this provider: 0
Write a review
Report this page

You can use this form to register any query or complaint you may have about this website or any of the content within it. Simply fill in the details below and this will be sent directly to us to investigate. We will always try and respond within one working day.
Page Reference: 1st Calder Care Ltd: About This Provider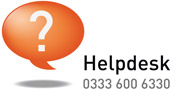 Need help?

If you need help using shop4support call the shop4support Helpdesk on
0333 600 6330 or email info@shop4support.com