Please review and correct the information below.
DABD
About this provider
DABD is a voluntary independent organisation, providing a range of services to enable and support independent living and promote independence across London.
Contact details
Address:
Pembroke Gardens, Dagenham, Essex RM10 7YP
Telephone:
020 8592 8603
Email:
info@dabd.org.uk
Website:
www.dabd.org.uk
User reviews
Overall
Average rating for this provider: n/a
Number of reviews for this provider: 0
Write a review
Report this page

You can use this form to register any query or complaint you may have about this website or any of the content within it. Simply fill in the details below and this will be sent directly to us to investigate. We will always try and respond within one working day.
Page Reference: DABD: About this provider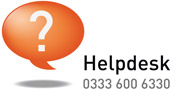 Need help?

If you need help using shop4support call the shop4support Helpdesk on
0333 600 6330 or email info@shop4support.com