Please review and correct the information below.
Kairos Care
About this provider
Kairos Care is a family run business, and we have been operating since October 2016. Combined the Responsible Individual and Registered manager have 25 years experience in the health and social care sector.

Both the Registered Manager and Responsible Individuals are trained as Health and Social Care trainers, and the Responsible Individual is a qualified Assessor, and has experience of delivering training, including mandatory training, NVQs, QCFs and Apprenticeships to a variety of care providers, as well as colleges, and have delivered training to a range of staff working in the health and social care sector, including care workers, nurses, locum doctors and allied healthcare professionals.

Key Responsibilities

•All people supported by, who work at the company and all people who visit will be treated with respect at all times.
•We aim to offer skilled care to enable people supported by us to achieve their optimum state of health and well-being.
•We uphold the human and citizenship rights of all Service Users and all who work and visit here.
•Individual choice and personal decision-making are the right of all Service Users and will be supported by all the people who work here.
•The right of independence will be respected and encouraged for all Service Users
•The individual uniqueness of Service Users, staff and visitors will be recognised and these people will be treated with dignity and respect at all times.
•The individual requirement for privacy will be respected at all times and all information relating to individuals will be treated in a confidential manner
•We recognise the individual need for personal fulfilment and aim to offer individualised programmes of meaningful activity to satisfy the needs of Service Users and staff
Contact details
Address:
3 Grove Road,Maidenhead,Berkshire,SL61LW
Telephone:
1628617543
Email:
nkader@kairos-care.com
User reviews
Overall
Average rating for this provider: n/a
Number of reviews for this provider: 0
Write a review
Report this page

You can use this form to register any query or complaint you may have about this website or any of the content within it. Simply fill in the details below and this will be sent directly to us to investigate. We will always try and respond within one working day.
Page Reference: Kairos Care: About This Provider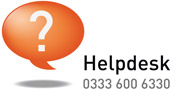 Need help?

If you need help using shop4support call the shop4support Helpdesk on
0333 600 6330 or email info@shop4support.com