Please review and correct the information below.
Havelock Court Care Home
About this provider
Stockwell in south London is the location of Havelock Court, a care home that's recently completed a £550,000 refurbishment, including furnishings and décor. We want to encourage all our residents to be as independent as possible, so there are various areas of the home that are catered specifically to help. For example, we have an 'Activities of Daily Living' kitchen, as well as a gymnasium that's open to all residents – with their GP's consent. There's also a new games area to entertain our younger residents too.

Havelock Court provides care for residents aged 18 and over and specialises in mental health, alcohol, drug and HIV- related dementia care as well as nursing care.
Contact details
Address:
6 Wynne Road, Stockwell SW9 0BB
Telephone:
020 7924 9236
Email:
carehomes@bupa.com
Website:
www.bupa.co.uk
User reviews
Overall
Average rating for this provider: n/a
Number of reviews for this provider: 0
Write a review
Report this page

You can use this form to register any query or complaint you may have about this website or any of the content within it. Simply fill in the details below and this will be sent directly to us to investigate. We will always try and respond within one working day.
Page Reference: Havelock Court Care Home: About this provider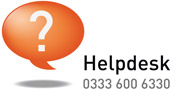 Need help?

If you need help using shop4support call the shop4support Helpdesk on
0333 600 6330 or email info@shop4support.com