Please review and correct the information below.
Park Care Meals
About this provider
Park Care Meals is a family run Yorkshire based "Meals on Wheels" service that has been established since 1995.
Our mission is to provide a daily visit whilst delivering delicious, wholesome meals to your door at great value for money. A sensible well balanced diet is the key to good health at any age.
We take great care to constantly monitor and improve individual dishes in order to ensure that every meal is nutritionally well balanced.
Our meals are produced using only the freshest ingredients available which are taken and prepared to meet our high standards. The food is cooked using conventional methods similar to those you would use at home. There are no preservatives or additives used at any stage during the production process.
Contact details
Address:
Unit 7 Sycamore Centre, Rotherham, South Yorkshire S65 1EN
Telephone:
Barnsley - 01709 378 100
Bradford - 01274 49 88 77
Chesterfield - 01709 365 077
Doncaster - 01709 365 077
Rotherham - 01709 365 077
Sheffield - 01709 378 100
Email:
info@parkcaremeals.co.uk
Email contact for Bradford customers:
Bradford@parkcaremeals.co.uk
User reviews
Overall
Average rating for this provider: n/a
Number of reviews for this provider: 0
Write a review
Report this page

You can use this form to register any query or complaint you may have about this website or any of the content within it. Simply fill in the details below and this will be sent directly to us to investigate. We will always try and respond within one working day.
Page Reference: Park Care Meals: About this provider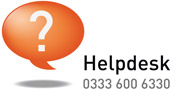 Need help?

If you need help using shop4support call the shop4support Helpdesk on
0333 600 6330 or email info@shop4support.com