Please review and correct the information below.
Barefoot Wellbeing
About this provider
Barefoot Birmingham operates a dedicated Pilates and Yoga studio in Birmingham, offering classes 7 days a week.

Barefoot Birmingham also hosts carer pamper days at the beautiful Amala Spa at the Hyatt in Birmingham.

We've put a lot of thought into designing a studio environment and programme tailored to your needs, while still offering great value for money. Here are just some of the things that we think make Barefoot special:
We operate a social enterprise with a mission to make yoga and pilates available to the whole community - young and old, bendy or stiff.
A really BIG beautiful WARM sweet-smelling studio for up to 50 people. Soft lighting, windows, calm…gorgeous.
A smaller more initimate studio for small group and personal pilates training. Ideal for back problems..or if you're after abs of steel.
Flexible & fair pricing. Pay for a single 'drop-in' class, a monthly 'unlimited' package, or a 10-class pass.
Welcoming & knowledgable team - from reception to studio, our people are friendly, well-trained experts ready to help you reach your goals and enjoy the journey.
Free mats – you can buy your own when you're ready.
Free water – why pay for the bottled stuff when Birmingham has the best on tap? Bring an old bottle and re-use.
BIG hot showers - for if you're heading out after Hot Yoga.
Chill-out area & refreshments - for tea and chat. Feel free to arrive early (door open 15 mins before class), but turn off that phone.
Handy little extras - like baby wipes, moisturiser and plastic bags (for your hard-worked kit) in the changing rooms.
Great location - we're right on the Harborne / Edgbaston border at the junction of Harborne High Street and Nursery Road, just opposite the Green Man Pub. We're on on the main bus route just 2.5 miles out of Birmingham City Centre. Plenty of railings to chain you bike to and car parking nearby.
Contact details
Address:
Barefoot Birmingham, 7 High Street, Harborne, Birmingham, B17 9NT
Telephone:
0121 426 2633
User reviews
Overall
Average rating for this provider: n/a
Number of reviews for this provider: 0
Write a review
Care Quality Commission
Accreditations
Report this page

You can use this form to register any query or complaint you may have about this website or any of the content within it. Simply fill in the details below and this will be sent directly to us to investigate. We will always try and respond within one working day.
Page Reference: Barefoot Wellbeing: About this provider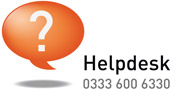 Need help?

If you need help using shop4support call the shop4support Helpdesk on
0333 600 6330 or email info@shop4support.com