Kitchen and dining room
Finding the right equipment can make life easier for you - select an option below to find out more. Select 'Shop for...' to find out more about the products in the market place. Remember, at any time you can click on 'Return to the house' to go back and explore another room.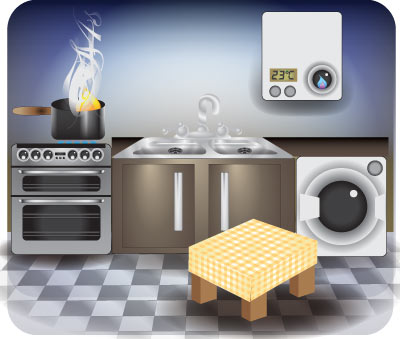 Return to the house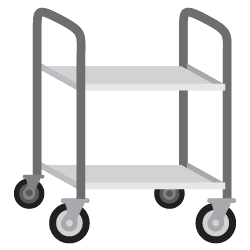 Enables a person to carry items between rooms. This should not be used as a mobility aid.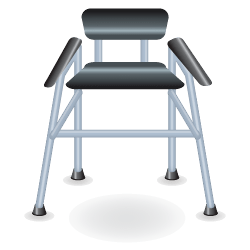 An angled seat with or without arms which assists a person in the bathroom or kitchen where they are unable to stand for long periods of time to undertake an activity.