Heath Stroke Club
About this provider
Enhancing the quality of life for stroke survivors and adults with physical disabilities

Heath Stroke Club provides a community based day service for stroke survivors and people with physical disabilities, enabling them to enhance their quality of life by maximising independence and preventing social isolation.

We can offer a range of person centred services which include a mixture of both building and community based support which encourages individuals to live an active and fulfilled life.

The Club is a registered charity that was established in August 1983 to provide day services for stroke survivors.

Through accessing our range of services and activities this can enable individual to achieve the following outcomes

Increase physical strength and mobility
Increase confidence and self esteem
Develop communication by all available methods both verbal and non-verbal
Increase motivation
Rehabilitation and relearning skills to overcome physical and cognitive impairments and reducing the need for intensive care packages
Overcome social isolation
Build new social networks
Provide carer respite
Reduce the risk of depression and anxiety
Raise awareness of factors which contribute to health issues e.g. diet, smoking
Maximise independence
Have fun and live an active and fulfilled life
Our service users find that they benefit from the peer support and expertise available within a group as they often find relief and encouragement from peers who have experienced similar situations or difficulties.
Contact details
Address:
Heath Stroke Club, Manor Drive, Halifax HX3 0DN

Telephone:
01422 330320
User reviews
Overall
Average rating for this provider: n/a
Number of reviews for this provider: 0
Write a review
Care Quality Commission
Care opinion
Report this page

You can use this form to register any query or complaint you may have about this website or any of the content within it. Simply fill in the details below and this will be sent directly to us to investigate. We will always try and respond within one working day.
Page Reference: Heath Stroke Club: About this provider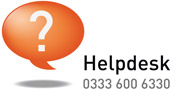 Need help?

If you need help using shop4support call the shop4support Helpdesk on
0333 600 6330 or email info@shop4support.com